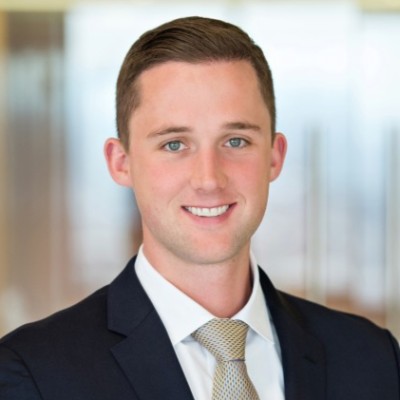 Amahle, Nolwazi, and Mabu
Nolwazi is a female African elephant believed to be 28 years old. She was born in Hlane National Park in eSwatini (formerly known as Swaziland).
Amahle is a female African elephant believed to be 13 years old. She is Nolwazi's daughter and was also born in Hlane National Park.
Nolwazi and Amahle were among 39 elephants who roamed approximately 12,000 acres of the 54,000-acre park. In 2016, they and 15 other elephants, most of them breeding-age females, were taken from their natural habitat and imported to US zoos–a highly controversial arrangement which Charles Siebert detailed in a 2019 investigative essay for The New York Times Magazine ("Zoos Called It a 'Rescue.' But Are the Elephants Really Better Off?").
As Siebert wrote:
Conservation managers in Swaziland determined that the increasing number of elephants in two of the country's three Big Game Parks (B.G.P.) reserves were overtaxing the already drought-stricken landscape and posing a threat to the planned growth of their populations of both black and white rhinos. In response, the founder and executive director of B.G.P., Ted Reilly, decided to reduce the elephant population. Relocating them elsewhere in Africa was deemed, in the wording of the exhibit, 'not feasible,' and thus Reilly declared that they would have to be slaughtered if alternate homes couldn't be found.
Three US zoos–the Dallas Zoo in Texas, the Sedgwick County Zoo in Wichita, Kansas, and the Henry Doorly Zoo and Aquarium in Omaha, Nebraska–then agreed to donate $450,000 to Big Game Parks as part of a relocation deal, with B.G.P. ignoring offers to give refuge to the elephants in Africa, according to Siebert.
In 2016 the US Fish & Wildlife Service approved the zoos' request despite global public outcry, including from 80 respected elephant and conservation experts around the world and in the face of a lawsuit filed in the US by Friends of Animals to try to stop the importation. Nolwazi, Amahle, and the other elephants were sedated, crated, and loaded onto a cargo plane and split up across the three zoos. Nolwazi and Amahle spent two years in captivity in the Dallas Zoo before they were transferred to the Fresno Chaffee Zoo, where they remain today. The zoo's deputy director has said the zoo plans to use them for breeding: "We have been looking to grow our African elephant herd. Having Nolwazi and Amahle join enables us to do that."
Mabu was born in 1990 in the Kruger National Park in South Africa. At some point between his birth and 2003, he was transported to the Mkhaya Game Reserve in eSwatini. In 2003, he and ten other elephants were imported to the US despite public outcry and legal opposition. Mabu was sent to the San Diego Zoo Safari Park where, between 2006 and 2011, he fathered ten offspring with the female elephants held in captivity with him.
In 2012, Mabu, two of his young sons, and two adult female elephants were transferred to the Reid Park Zoo in Tucson, AZ to establish a new group of captive elephants there. In 2014 an elephant he was held captive with gave birth to an elephant he fathered. In 2016 he was transferred back to San Diego to again breed with the adult females at that zoo. In 2018, two elephants he fathered were born in San Diego. That same year he was transferred back to the Reid Park Zoo to again breed with the female elephants held captive there. Shortly after, his eleven-year-old son died in Tucson. In 2020 an elephant he fathered was born at the Reid Park Zoo. According to the zoo, Mabu formed close bonds with his offspring at the Reid Park Zoo; the elephants he lived with missed him when he would be separated from him while being crate trained before one of his transports.
In November of 2022, upon the recommendation of the AZA, he was transferred to the Fresno Chaffee Zoo to breed with Nolwazi and Amahle.
Vusmusi (also known as Moose and Musi) is an 18-year-old male African elephant. He was born in the San Diego Zoo Safari Park to an elephant named Ndulamitsi, who was pregnant with him when she was imported to the US from eSwatini in 2003, also despite global public outcry and with zoo and eSwatini officials making the same claims about the elephants needing to be killed otherwise.
Vusmusi was transferred from San Diego to the Fresno Chaffee Zoo in 2015. In 2017, after he cracked and broke his tusks numerous times, the zoo had metal covers made for them, which other zoos have also done. "He had a history of being tough on his tusks, and he would break them on things," Fresno Chaffee Zoo's curator for elephants told the Sacramento Bee in 2017. As Keith Lindsay writes in his affidavit (but the zoo has not acknowledged in news stories touting the metal covers), this behavior is "an unnatural behavior indicative of stress and/or boredom" (elephants living freely in their natural habitats use their tusks "to pry bark off trees or dig for roots, and in social encounters as an instrument of display or as a weapon"). The zoo planned to use Vusmusi for breeding but were not successful in their efforts. Upon the recommendation of the AZA, they transferred him back to San Diego. He is now out of the jurisdiction of this lawsuit but we'll continue to fight for his freedom.
The Fresno Chaffee Zoo
In 2022, the Fresno Chaffee Zoo was named one of the 10 Worst Zoos for Elephants in the US by In Defense of Animals. This designation comes seven years after the zoo remodeled its elephant exhibit at a cost of $55.7 million.
IDA based its assessment of the Fresno Chaffee Zoo in part on the fact that three of the elephants in its custody died prematurely in a relatively short period of time. Amy, a 30-year-old wild-born African elephant, was euthanized two years after arriving at the zoo because of a torn ligament in her leg that impacted her mobility. Kara, a 42-year-old wild-born Asian elephant, was euthanized because of pain from chronic osteoarthritis after spending 34 years in captivity in the zoo.
In 2019, several months after Nolwazi and Amahle's arrival at the zoo, Amy's daughter, Miss Bets–originally presented by the zoo as being a similarly aged companion for Amahle–died from EEHV, an elephant herpesvirus that causes hemorrhagic disease. It was not detected until after Miss Bets' autopsy. That same year, Amahle was diagnosed with EEHV. Upon her diagnosis, she "went to restraint school real fast," the zoo's Chief Veterinary Officer and Curator of Elephants wrote of her treatment plan in a PowerPoint presentation delivered as part of a 2020 African Elephant EEHV Workshop.
Keith Lindsay sees Amy and Miss Bets' deaths as "indicative of a poor husbandry record" at the zoo.
The elephant exhibit is approximately four acres, although the area able to be used by the elephants appears to be approximately three acres, according to elephant expert Keith Lindsay in an affidavit submitted in support of this case. When the remodeled exhibit opened, the then zoo director said: "Elephants also will live in a typical matriarchal setting as they do in Africa … The zoo will start with three and could build up to six or eight on the 4-acre portion of the expansion." The exhibit consists of an outdoor yard with a pond-like water feature that separates the elephants from the rhinos, a waterfall-like water feature, a fake rock wall with holes the elephants can reach into to grab food, and a pole with hay hanging from it.
The exhibit is across from a nightclub and restaurants and surrounded by major transportation arteries and railways. When the handlers are off duty or it's too cold outside, the elephants are further confined in a largely concrete barn.
The yard is separated into a front and back yard with a gated walkway the elephants can pass through to access each yard. The elephants appear to be able to access the barn from both sections of the yard. There is also a small pen that the elephants are put in for public training sessions.
The primary substrate of the exhibit is natural grass, and there are different types of trees the elephants are able to touch. Some trees appear to be wrapped in wireto prevent the elephants from touching them.
The NhRP's Change.org petition calling for sanctuary for Nolwazi, Amahle, and Vusmusi has over 30,000 signatures and continues to grow.
Jake Davis
The NhRP attorney who will argue Nolwazi, Amahle, and Mabu's case
Jake is the lead attorney for the NhRP's California litigation. Previously, Jake worked in federal court (under the Honorable S. James Otero of the United States District Court for the Central District of California), for the U.S. government (at the United States Attorney's Office for the Southern District of California), and in private practice (Squire Patton Boggs). He holds a J.D. from Loyola Law School, Los Angeles, and a B.A. from Emory University in Atlanta, Georgia. He is a proud human to a rescued pitbull dog named Archie.
Who's joined us in the fight
Scientific support
"The NhRP's litigation to free the Fresno elephants is the first of its kind on the West Coast and has the support of world-renowned elephant experts including Dr. Bob Jacobs, who has studied the severe negative neurological impacts of captivity on elephants."
Donate to support the fight
Your gift will help make nonhuman rights a legal reality and end the suffering caused by animals' rightlessness.
Donate online
Support nonhuman animal rights litigation, legislation, and education in a few clicks!
Mail a check
The Nonhuman Rights Project, Inc.
611 Pennsylvania Ave SE #345
Washington, DC 20003
Planned giving
Legacy gifts to the NhRP help ensure a future where the rights of animals are recognized and protected.
Create a fundraiser
Share with your friends and family why the NhRP's mission is important to you.
Highlights from the fight
Legal firsts and obstacles overcome
5.3.22
First California elephant rights case filed
5.3.22
Elephant cognition and behavior experts submit affidavits
7.11.22
LA Times columnist writes supportive op-ed
11.15.22
The NhRP takes on Mabu as a client
8.29.23
Experts begin to submit amicus letters in support
Media coverage
Recommended stories on the legal fight to free Amahle, Nolwazi, and Mabu
ap news
"The Fresno Chaffee Zoo has been pulled into a growing global debate over the future of elephants in zoos."
kmph
"If [the NhRP] succeeds in the long run, you may never see an elephant in a zoo again."
la times
"Why do we believe that just because we can dominate the world around us and mistreat our fellow animals, we should?"
A timeline of Amahle, Nolwazi, and Mabu's case
The clients we advocate for
Under animal welfare laws, there's nothing illegal about how our clients are forced to live. To be free, they need the right to liberty. Read their stories.