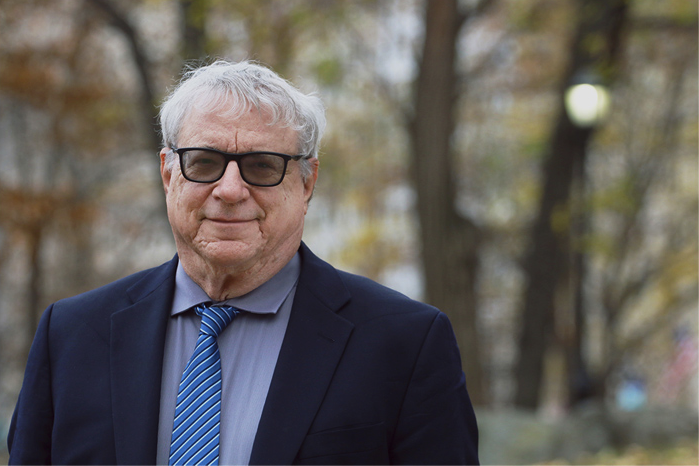 Tommy
When we found Tommy, a male chimpanzee, he was living alone in a cage in a shed on a used trailer lot along Route 30 in Gloversville, New York. Believed to have been born in the early 1980s, Tommy was raised from infancy by Dave Sabo, former proprietor of "Sabo's Chimps." Tommy appeared as "Goliath" in the 1987 film Project X, according to Sabo. Animal activist and TV icon Bob Barker and others alleged that trainers beat the chimpanzees used in the film with blackjacks and clubs. After Sabo died in 2008, "ownership" of at least some of the chimpanzees passed to the Laverys. The status of these other chimpanzees—including whether or not they're still alive—is unknown.
Concrete walls painted to look like a jungle are the only intimation of a chimpanzee's natural habitat in Tommy's cage. A television is his only company. "He'd rather be by himself," Patrick Lavery told the Albany Times Union in 2013. "He likes being by himself."
Tommy is no longer in the custody of Mr. Lavery. On September 21, 2015, the Michigan Department of Agriculture & Rural Development (MDARD) approved transfer papers between Mr. Lavery and a roadside zoo called the DeYoung Family Zoo, which is located in Wallace, MI. It is the NhRP's belief that Tommy, if alive, is still imprisoned at the DeYoung Family Zoo. The zoo no longer has chimpanzees on display to the public, so little is known about the nature of Tommy's captivity or his physical and psychological health.
Steven M. Wise
The NhRP attorney who argued for Tommy's freedom
Our founder and president appeared before numerous New York courts to demand recognition of Tommy's legal personhood and right to liberty. Some of these courts were sympathetic; some were downright hostile. With his decades of experience, Steve was prepared for both.
Who's joined us in the fight
Scientific and legal support
Legal scholars Justin Marceau and Samuel R. Wiseman are among the many experts who submitted amicus curiae ("friend of the court") briefs in support of the NhRP in Tommy's case. In their brief, they urged the courts to allow Tommy to use habeas corpus to challenge the legality of his detention just as other "unjustly incarcerated beings" have done throughout history.
Donate to support the fight
Your gift will help make nonhuman rights a legal reality and end the suffering caused by animals' rightlessness.
Donate online
Support nonhuman animal rights litigation, legislation, and education in a few clicks!
Mail a check
The Nonhuman Rights Project, Inc.
611 Pennsylvania Ave SE #345
Washington, DC 20003
Planned giving
Legacy gifts to the NhRP help ensure a future where the rights of animals are recognized and protected.
Create a fundraiser
Share with your friends and family why the NhRP's mission is important to you.
Highlights from the fight
Legal firsts and obstacles overcome
5.8.15
Laurence Tribe submits amicus brief in support
3.6.17
The NhRP argues on behalf of Tommy and Kiko in a New York appellate court
5.8.18
New York Court of Appeals Judge Eugene Fahey issues historic opinion
03.07.22
After determining Tommy has been transferred to Michigan, the NhRP calls on the DeYoung Family Zoo to release Tommy
Media coverage
Recommended stories on the legal fight to free Tommy
washington post
"A judge just raised deep questions about chimpanzees' legal rights"
times union
"Surely, we as a society can do better. Certainly, we owe chimps and other animals more."
wired
"A Chimp's Day in Court: Inside the Historic Demand for Nonhuman Rights"
A timeline of Tommy's case
Amicus Support
The Center for Constitutional Rights was the first organization to submit an amicus brief in support of our nonhuman rights cases, urging the Court of Appeals to hear Tommy's case because it "agrees with the [NhRP] that [it] presents a novel question of significant importance, both in terms of the legal precedent it will set and as a matter of social justice and public policy."
Read the brief
The clients we advocate for
Under animal welfare laws, there's nothing illegal about how our clients are forced to live. To be free, they need the right to liberty. Read their stories.