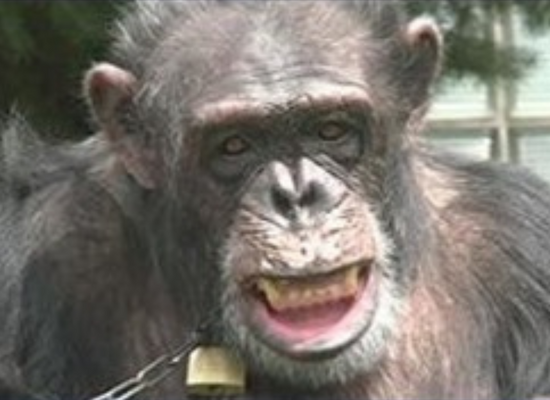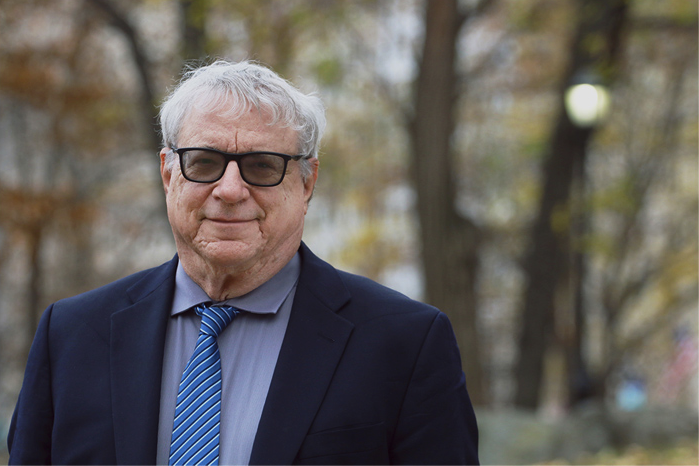 Kiko
Kiko was a chimpanzee who was held in captivity in a cage in a storefront attached to the home of Carmen and Christie Presti in Niagara Falls, New York.
Originally "owned" by an exotic animal collector and trainer named Roger Figg, Kiko was at least partially deaf as a result of physical abuse he suffered on the set of the made-for-TV movie Tarzan in Manhattan. "[Kiko] bit an actor and was punished by having two trainers hold him while a third struck him on the head with a blunt instrument," according to the Prestis.
The Prestis hold in captivity numerous other primates under the auspices of a tax-exempt non-profit corporation called The Primate Sanctuary, Inc., currently operated out of their home. For over a decade, they have cited their plans to build a larger facility in nearby Wilson, NY.
In photos, Kiko could be seen with a steel chain and padlock around his neck, which the Prestis appear to use as a leash.
The NhRP believes Kiko died in 2016 after spending years living in captivity. He experienced little freedom in life, but we know his story and court case will help ensure the future freedoms of other chimpanzees.
Steven M. Wise
The NhRP attorney who argued for Kiko's freedom
Our founder and president appeared before numerous New York courts to demand recognition of Kiko's legal personhood and right to liberty. Some of these courts were sympathetic; some were downright hostile. With his decades of experience, Steve was prepared for both.
Who's joined us in the fight
Scientific and legal support
Dr. Jane Goodall was among the many chimpanzee experts who submitted affidavits in support of Kiko's right to liberty. Kiko and Tommy's cases were also the first in which philosophers and legal scholars submitted supportive "friend of the court" briefs.
Donate to support the fight
Your gift will help make nonhuman rights a legal reality and end the suffering caused by animals' rightlessness.
Donate online
Support nonhuman animal rights litigation, legislation, and education in a few clicks!
Mail a check
The Nonhuman Rights Project, Inc.
611 Pennsylvania Ave SE #345
Washington, DC 20003
Planned giving
Legacy gifts to the NhRP help ensure a future where the rights of animals are recognized and protected.
Create a fundraiser
Share with your friends and family why the NhRP's mission is important to you.
Highlights from the fight
Legal firsts and obstacles overcome
1.7.16
Jane Goodall submits affidavit in support
5.8.18
New York Court of Appeals Judge Eugene Fahey issues historic opinion
"This petiton asks the Court to issue a writ recognizing that Kiko is not a legal thing to be possessed ... but rather a cognitively complex autonomous legal person with the fundamental legal right not to be imprisoned."
"Based on my research and expertise in this field, I support the NhRP's petition for a writ of habeas corpus on behalf of Kiko and the application of common law personhood to chimpanzees."
Dr. Jane Goodall
Primatologist
"There is no doubt that [a chimpanzee] is not merely a thing."
Eugene Fahey
New York Court of Appeals
Media coverage
Recommended stories on the legal fight to free Kiko
washington post
"A judge just raised some deep questions about chimpanzees' legal rights"
wired
"Court Hears Second Case for a Chimpanzee's Legal Rights"
ny times
"When we think about the basis of our own personhood, we do not think about how we happen to be classified in a biology textbook."
A timeline of Kiko's case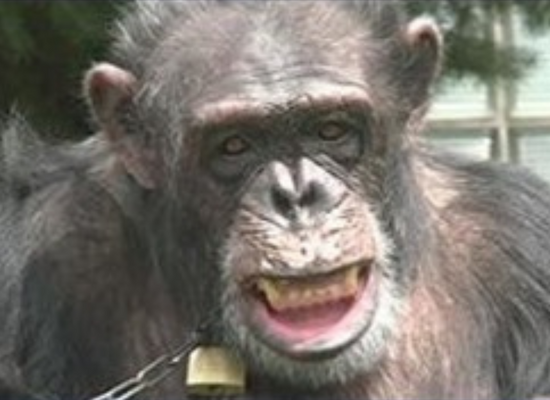 Amicus Support
The Center for Constitutional Rights was the first organization to submit an amicus brief in support of our nonhuman rights cases, urging the Court of Appeals to hear Kiko's case because it "agrees with the [NhRP] that [it] presents a novel question of significant importance, both in terms of the legal precedent it will set and as a matter of social justice and public policy."
Read the brief
The clients we advocate for
Under animal welfare laws, there's nothing illegal about how our clients are forced to live. To be free, they need the right to liberty. Read their stories.